From fencing.com
Four centuries before the Olympic Games of Ancient Greece, a bas-relief in the temple of Medinet- About in High Egypt and built by Ramsès III in 1190 BC, depicts a sporting competition organised by the Pharaoh to celebrate his victory over the Libyans. The weapons - certainly sticks with bronze plates in the end - are buttoned. Hands are protected by a guard similar to that of sabre, and some of the fencers have their faces protected by a mask, whose chin rolling pad, covering both ears, is attached to a wig. The non-sword arm is used for parrying blows and is protected by a kind of shield. The translation of hieroglyphs teaches us that the opponents shouted at each other "On guard … and admire what my valiant hand is going to make!", and that spectators did not spare encouragements for their favourites: "Go ! O excellent fighter!". The winner salutes with his weapon, to the Pharaoh who is accompanied by his suite. The public is composed of Assyrians, Libyans and Egyptians; the jury and the organisers are recognizable thanks to their feathers. A scribe notes on a papyrus the results of the competition.

Article at ejmas.com
http://ejmas.com/jcs/2007jcs/jcsart_riddle_0807.html
Article at Columbia Classical Fencing
http://columbiaclassicalfencing.com/2012/11/03/parallels-between-classical-european-ancient-egyptian-fencing-bouts/
Thebes, Egypt, c. 1350 B.C.E.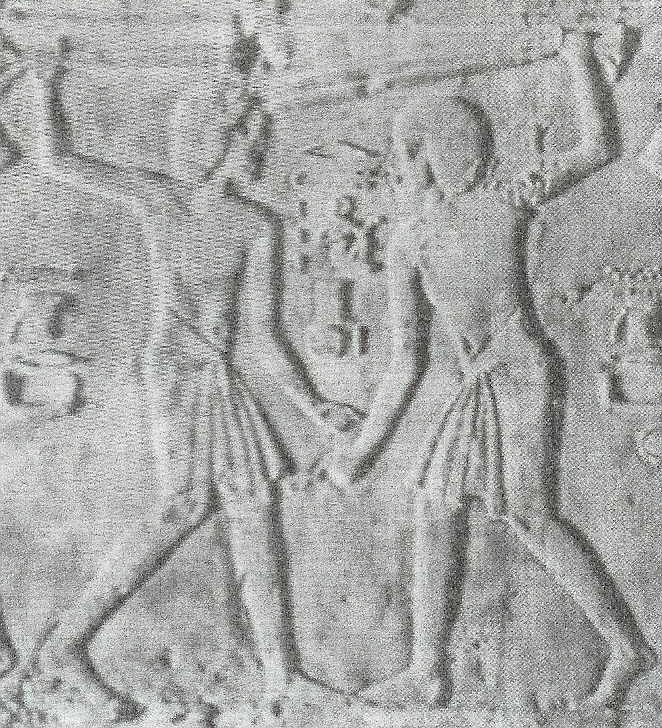 Tomb of Merire II at El Amarna, c. 1350 B.C.E.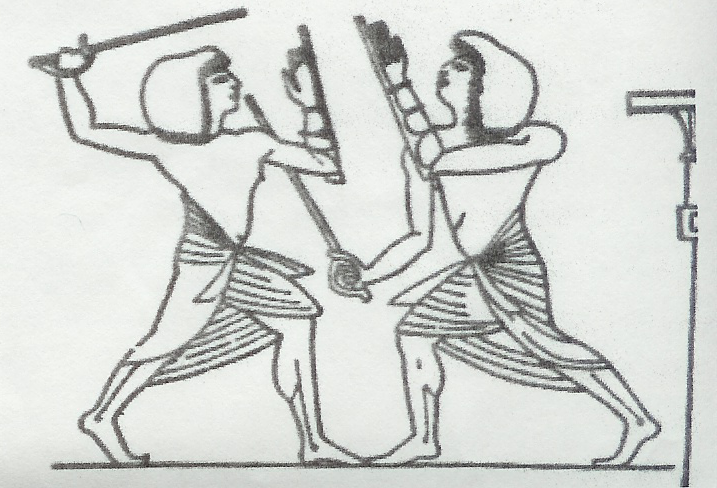 From Medinet Habu
Others: