OK, got this a couple of days ago, and I like it. This is a mod, obviously - comes with a plain white wooden haft sprayed with polyurethane, axe head is painted [!] with steel coloured paint, so these were both sanded off. The blade has been polished on a belt sander and sharpened to a good edge. The runes burned with a soldering iron, and the haft stained with wood dye and treated with olive oil and teak oil, with leather strip and cord to improve grip.
I wondered about winding cord crosswise around the head so as to secure it when thrusting, but there is some sort of alum key which does the job.
stats on cold steel site, ordered from Cold Steel UK, very happy with prompt delivery.
http://www.coldsteel-uk.com/store/Viking-Hand-Axe.html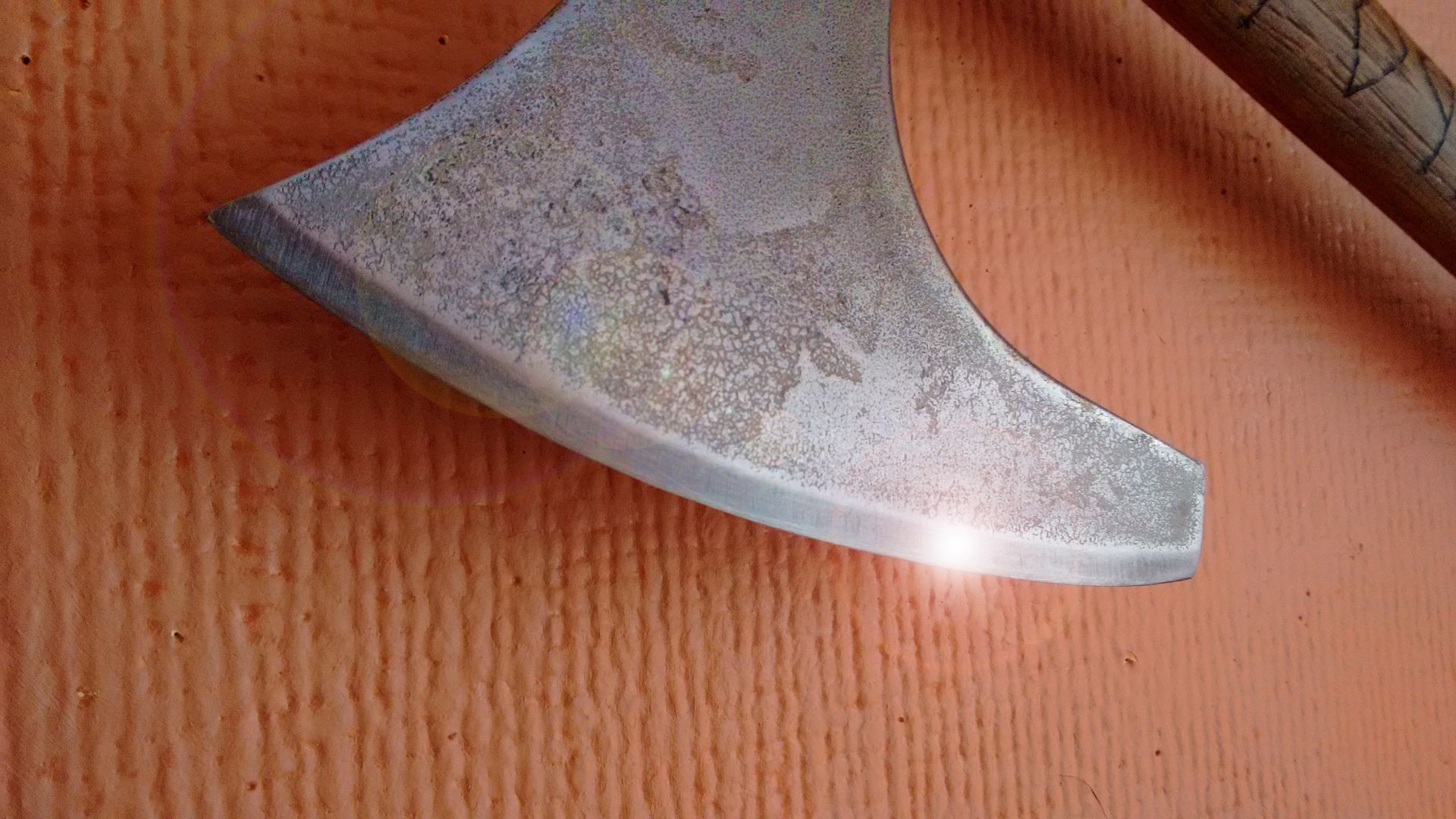 and a friend doing the polish