The glove and description in Parise's treatise of 1884: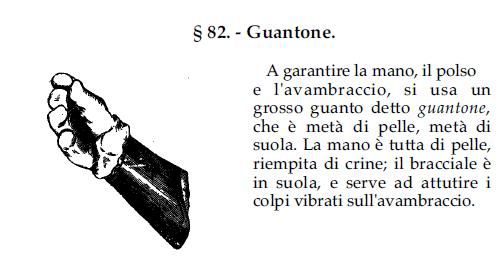 Rough translation: "To protect the hand, the wrist and forearm, use a large glove called a 'guantone', which is made of leather........[?]. The hand and all of leather, filled with horsehair, with a cuff made of leather, which serves to lessen the sharp blows to the forearm."
So there we have it. Horsehair!