So here I´m on clouds happy as a lark with my yewbow out in the garden taking some shots at the sack. Out comes my no good for nothing son of my wifes sister. He is a complete idiot (I know he has had a upbringing I don´t even wish for my enemies with psycotic and drunks as parents and all) but why do I have to have him in my family? Why does he have to hang around here because he can´t sleep alone in his own f**king apartment, becaus e is depressed and all. He is like a bloody 15 year old in a 25 years old body. The wife has her friends here for a cardgame so he is extra stressed because he gets funny around strangers. Well, who can blame me for wanting to get out in my garden to get destressed with my bow.
When I get to the target to collect arrows up comes Mr Loser. He talks and talks and pick two arrows up and start throwing them as javelins. Just a second before I can tell him to stop he throws one that is on it´s way toward my bow. It hits at the back of the bow right in the middle where my hand is when drawing it. Its a long bodkin on the shaft he trew.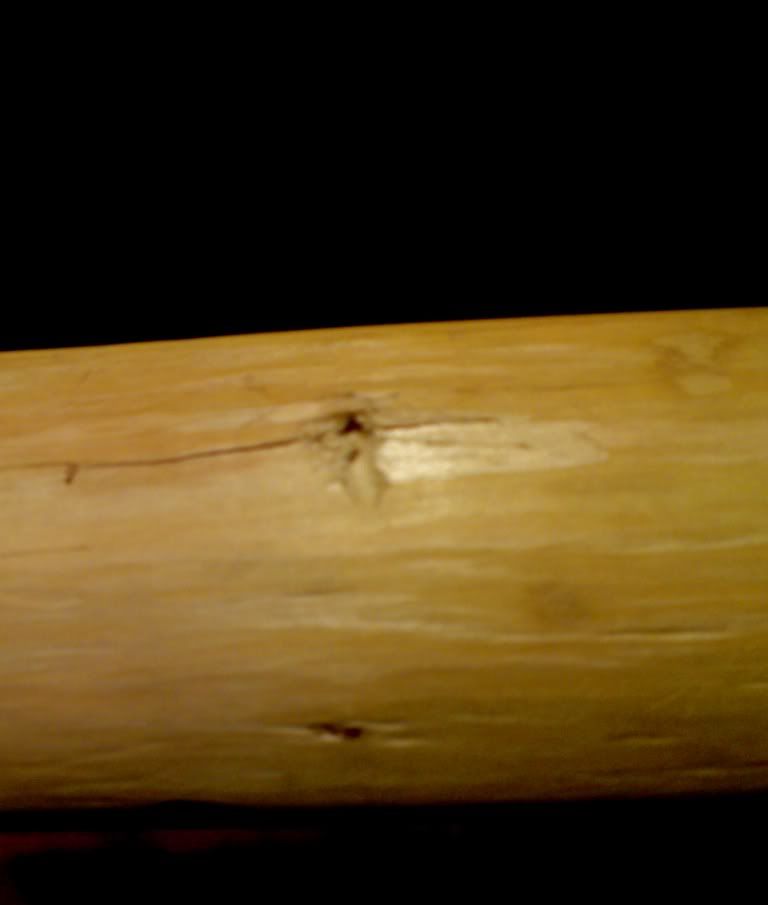 The crack is about 4 cm long and the hole is about 4mm deep. Apart from just hittingf his bloody face into pulp, what can I do to control the damage or reduce risk for more damage to the bow?
All this happened less than an hour ago so my blood is still pumping pretty hard. So bear with me if there is alot of misspelling and stuff...