Stats (in a pleasant mixture of Empirical and Metric, just to keep you on your toes…):
Overall Length: 39 ¼"
Blade length: 31 ¾ "
Blade width at base: 46mm
Blade thickness at cross: 6mm
Blade thickness at ½ way down the blade: 4mm
Blade thickness at 1" from tip: 2mm
Centre of gravity: approximately 8 cm from escutcheon
Centre of percussion: approximately 49cm from escutcheon
nb: I can't seem to size the photos to completely appear on-screen. I think if you click on them, they'll take you to the photobucket site. Or I can send you links separately.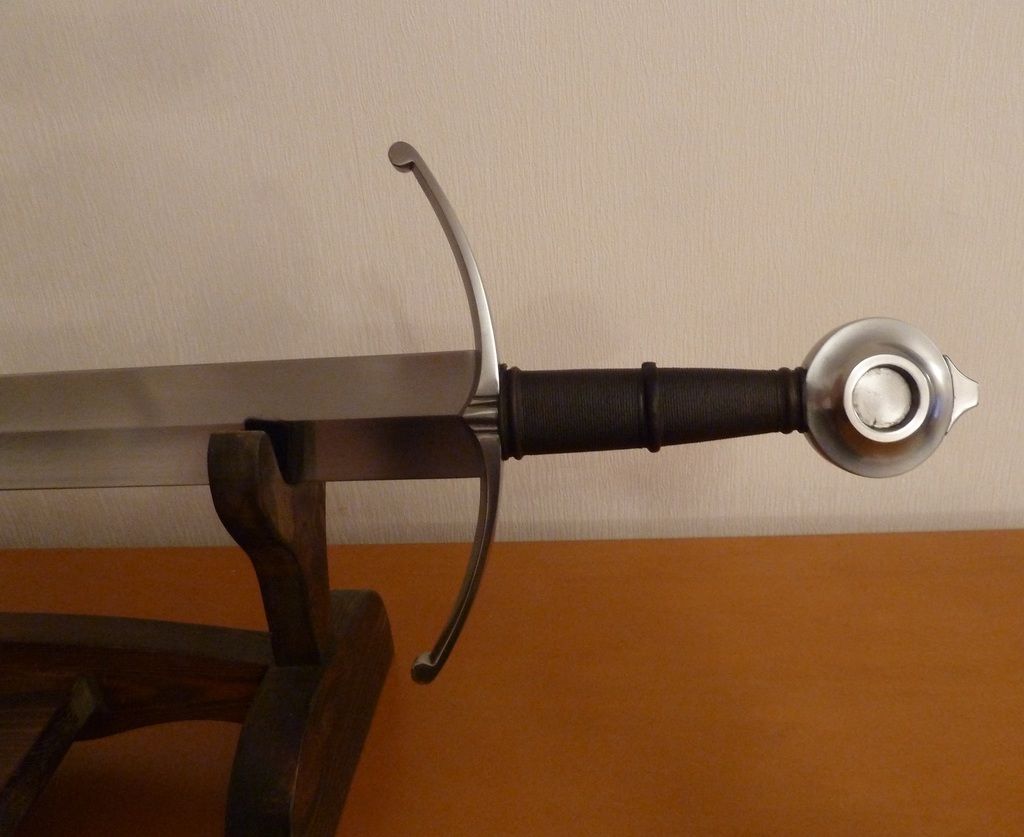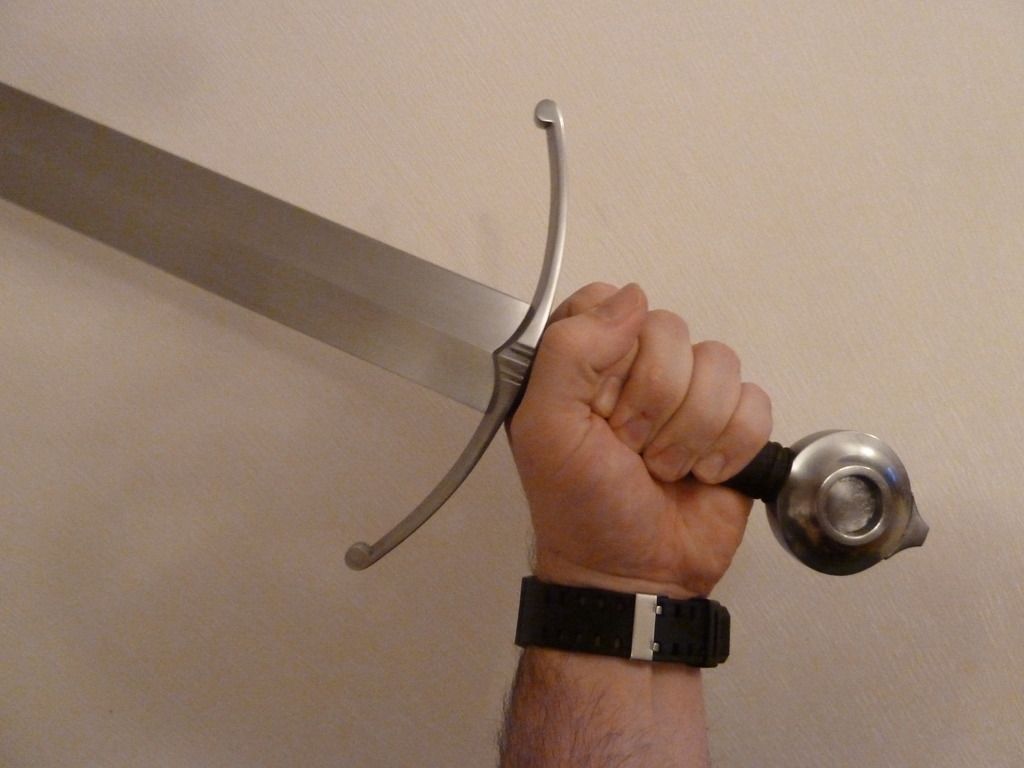 In excellent, as-new condition, and will be posted in the original white Albion box.
Dark brown (almost oxblood) coloured grip. Has been kept oiled and only dry-handled and displayed.
If I were to describe this sword in one word, it would be 'elegant'. The blade is quite slim, and combined with the beautiful hollow-grind, is very light and nimble.
I would prefer to trade this, if possible, rather than sell it. Ideally I'd like an Albion Sovereign with bronze pommel, but might be interested in other Albions or similar high-quality swords. As a guide, the trade price for this would be £1000, including postage and paypal charges: money could be exchanged either way.
I'm in the UK, so would prefer to post locally. The EU wouldn't be too bad, but please bear in mind that this would bump up the postage cost and could cause headaches if there are complications with delivery.
Feel free to pm me with any interest.
Cheers,
Ant