Hi All,
I received this lovely dagger as a part-exchange a few months ago. It's lovely, but I'm clearing some things away and thought someone else might appreciate it rather than me just storing it in a box somewhere!
Blade length: 12.5"
Blade thickness: ½"
Blade width: ¾"
This a beautiful rondel from Tod at Todstuff. One of his older offerings, although I bet you could commission one if you wanted to.
Essentially a very long, very thick, very sturdy, very sharp spike! I love it! The blade is half an inch thick at the base, and tapers evenly down to the long clipped point.
The shaped rondels are made of brass and copper, and, combined with the spirally-fluted hardwood grip, give an otherwise utilitarian weapon a bit of bling. I haven't polished the furniture in a while, hence the patina, but happy to give it a bit of a buff with some brasso: the hilt really shines after it's been polished!
Comes with its fitted double-layered leather scabbard with thong to attach to your belt. I was worried that the dagger would want to tip upside down when worn, but Tod obviously knows his stuff, so it stubbornly stays pointing grip-end up, and is held very securely in place by the leather.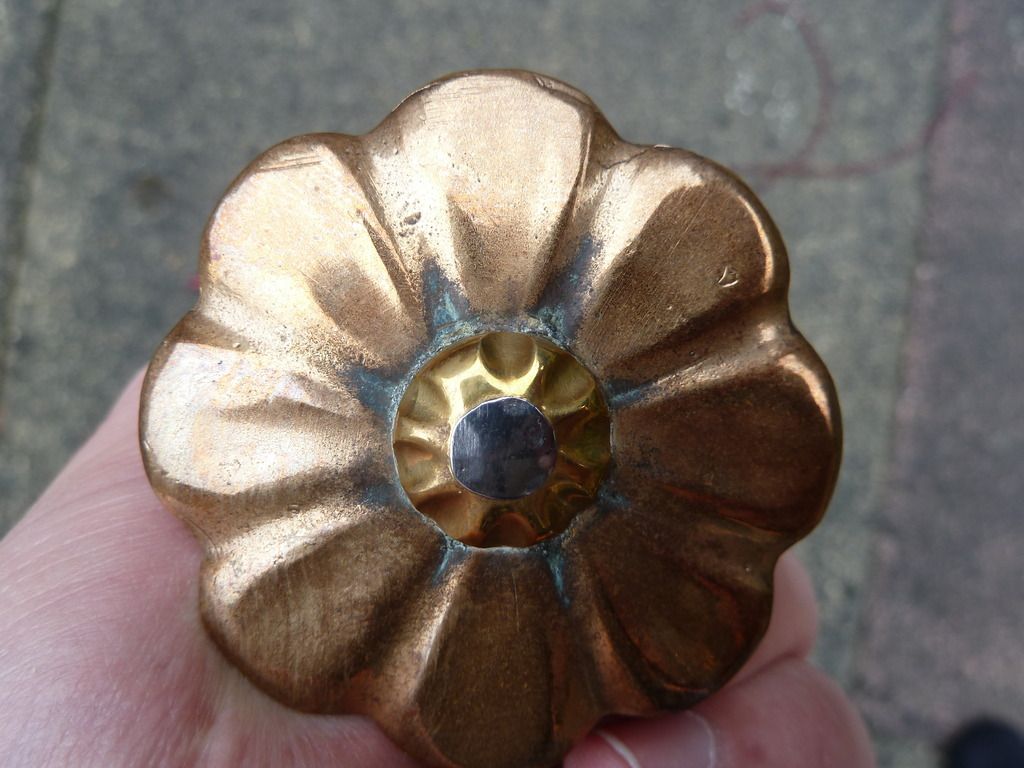 Asking £120 including UK p&p and paypal fees. Happy to accept payment by bank transfer too.
Cheers,
Ant
PS: The photos seem to be cropped on my monitor: but if you click on them you should be directed to the full pic on Photobucket.