Hello people! I have 3 items I would like to sell or trade.
The first is Marshall Historical breast and back based on Churburg s18 armour, steel is 1.6mm thick, size is appropriate for 40"-46" breast diameter. Great for reenactment of early to mid 15th century. The price is 200 euros or $230 plus shipping.
Second item is Del Tin/Shane Alee viking sword built on shortened DT2130 blade. I must warn potential buyers that this one has a very short grip, about 3.3". Still longer than some of the grips from Ian Pierce's Swords of the Viking Age.
Blade length is 75cm. This sword has a very nice shield breaking heft, but is still agile enough because of its modest blade length. Hand shake grip is a must. Unless you are thrusting, hammer grip feels very good with it for thrusting. The price is 300 euros or $330 plus shipping.
Last item is Arma Bohemia/Habart Mundel (blade) type XII singlehander with brazil nut pommel and curved crossguard. Blade length is 80cm. It is a very light and fast sword with only 4" PoB. The price is 300 euros or $330 plus shipping.
I am EU based, but I will ship anywhere, Croatian postal service is very affordable for international shipping. You get a tracking number of course. My favorite payment method is a bank transfer, but paypal is ok too.
About trades, I would consider trading for original sabers, primarily French M1822, British M1796 and Prussian 1811/Blücher, any Albion Squire Line sword, Viktor berbekucz or Vladimir cervenka swords, maybe some ATrims, Valiant/ATrim swords and some others mid/higher range swords. I am also looking for Hanwei Tinker GSoW. I would like to downsize my collection so I am mostly looking for deals in which I would give 2 or 3 of my items for one of higher value. If I like what you offer I will not demand value equal to what I offer to you. I am a curious man who likes to trade his swords often, so whatever you might like to trade, offer it to me, I will consider it.
Pictures of my stuff are below.
Armour: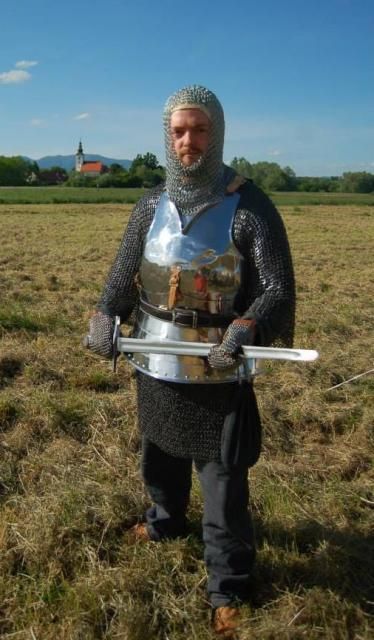 Del Tin/Shane Alee: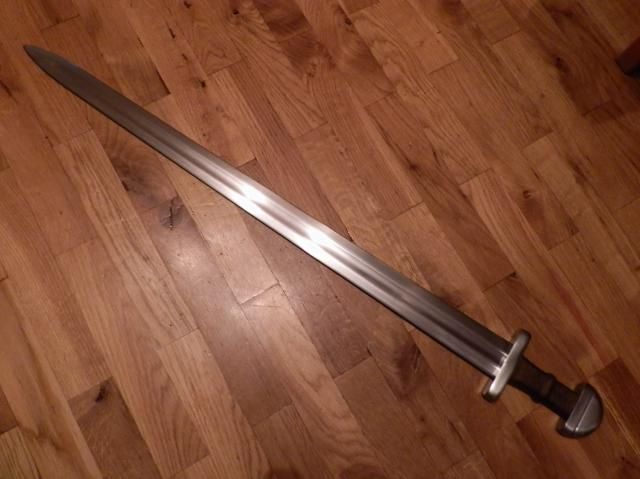 Arma Bohemia/Habart Mundel: