A custom bowie from Poshland Knives, with 12" raindrop damascus blade, walnut hilt. A knife of amazing beauty and craftsmanship.
I also ordered a dagger with 9" blade, also from Uzzy at Poshland Knives, and a 20" blade short sword from Umar at Backyard Knives on Etsy. Both sellers were extremely helpful. All three weapons came with hand-made leather sheaths.
.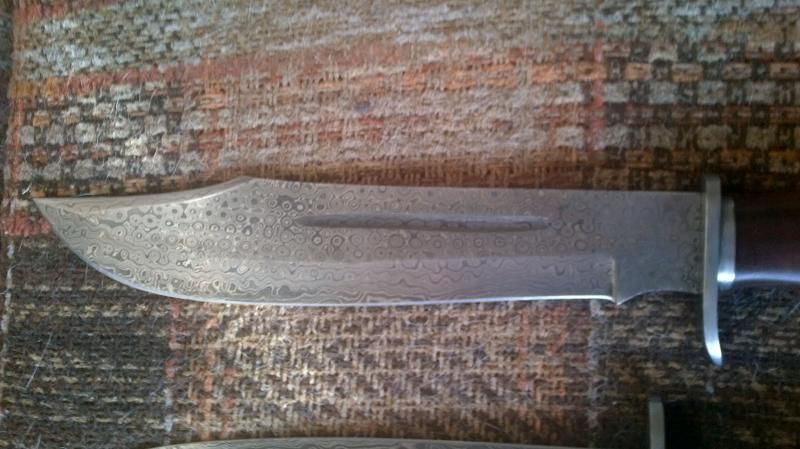 .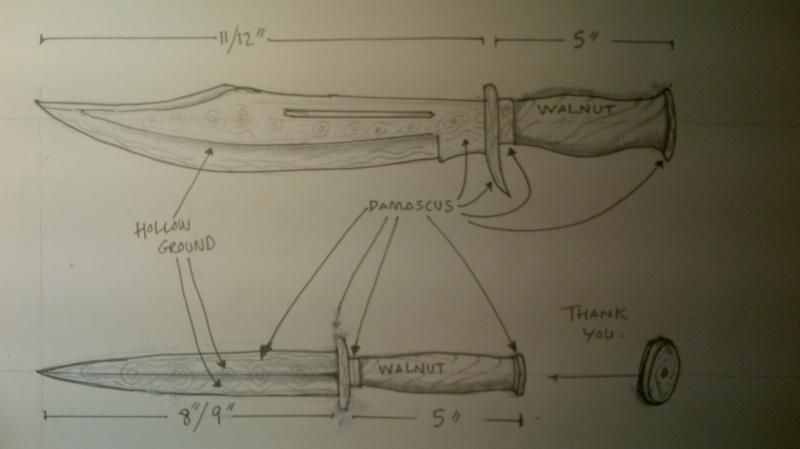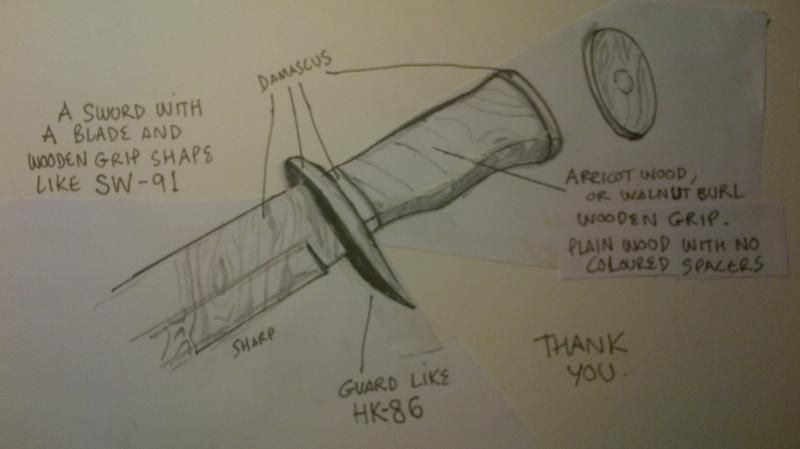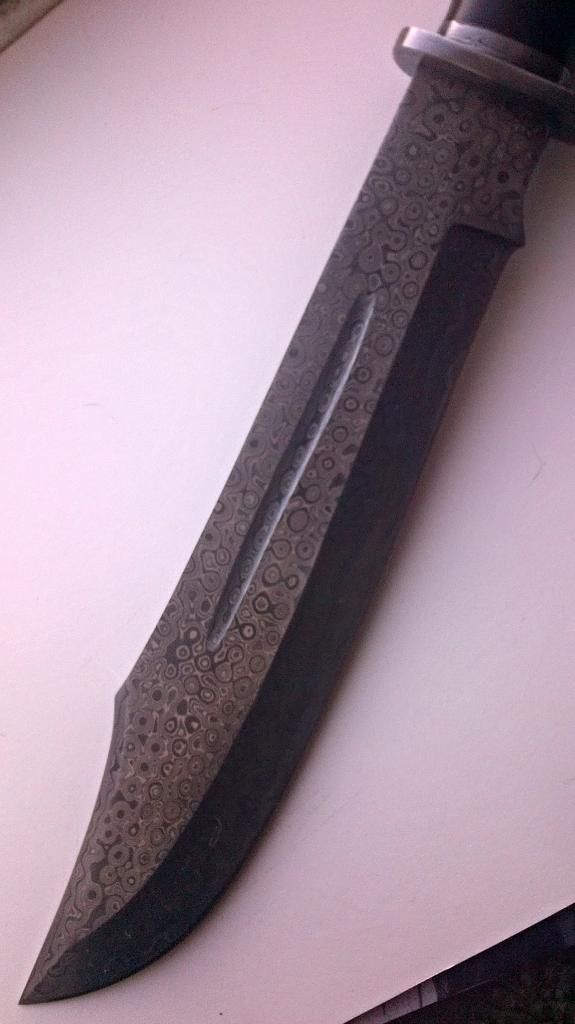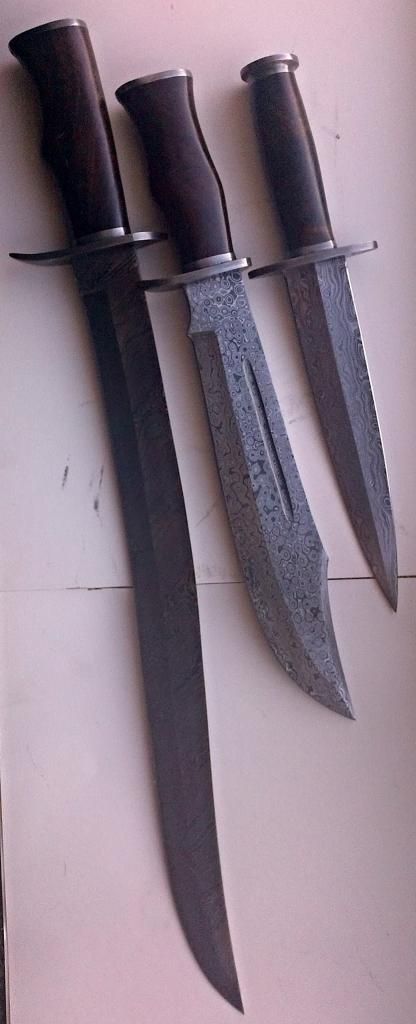 Pics from my mobile do not do this beast of a knife justice, or show the amazing damascus blade and fittings. The dagger's very good - I wanted a slightly shorter blade than tbeir usual 10" dagger blades so as to be handy. The sword is excellent, though without distal taper, and when I pointed out an issue with the leather scabbard, Umar immediately offered to send a replacement.
Better photos and review at some point, but the bowie really is the nicest knife I've ever seen or handled - very much to my taste. Keep in mind its 17" long, with a blade based on the the Outback 'call that a knife' Bowie, and has a 6mm thick blade at my request. I think I could have asked them to make the dagger of 6mm not 5, on reflection, but I'm very pleased with it. The clip point on the bowie was unsharpened, but that will be easily remedied.
I unreservedly recommend both sellers, and also the capability of the makers in Pakistan. The photos really really don't do these items justice! I'm very pleased they made all three weapons to match.