Custom Vladimir Cervenka swords, to my own design - acorns and sycamore keys. Some very slight pitting on the blades as they have been in storage for a while. Balance very close to the hilt so very light and fast blades, more stabby than choppy. Extremely sharp. Initialled with an 'm' on the hilt rings.
I'm letting these go for 200 for the longsword, 160 for the single-hander, 320 for the pair and so nearly half price from new.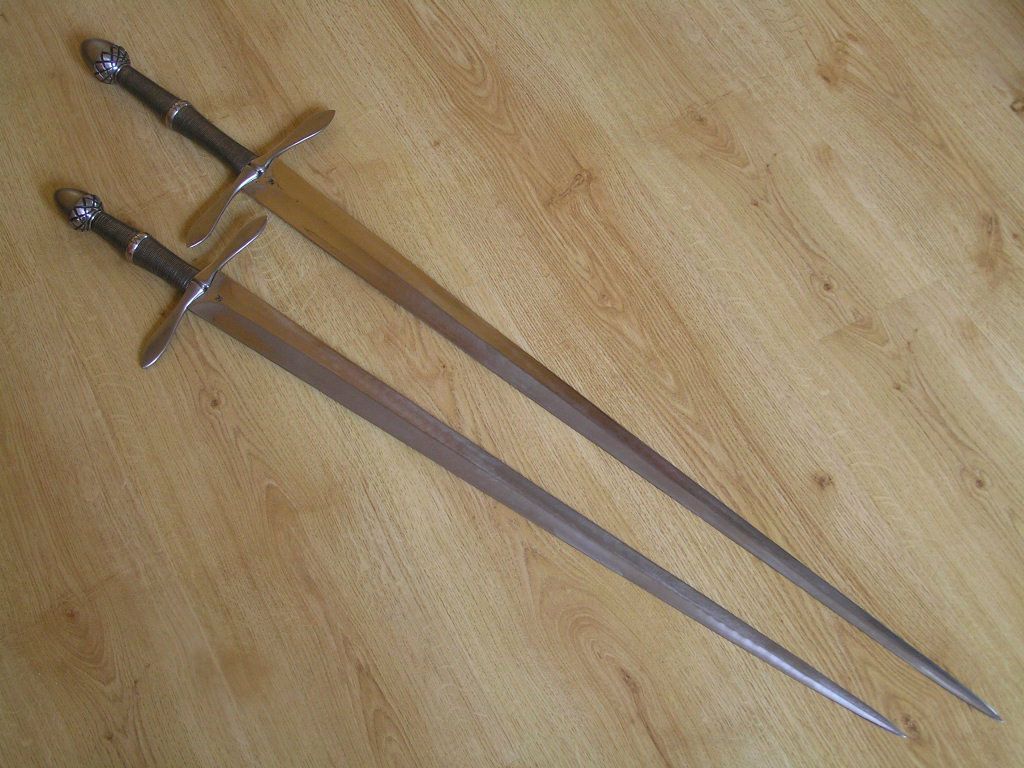 The other star of the show is my Severina, a custom sharp made by mark vickers to my own design, with a custom hilt by fabrice - buffalo horn and steel hilt - see fabrice's sticky thread here in the market for more pics. It is in perfect condition. A fine sharp blade. It balances best for two-handed use, and is an object of delight.
This one going for 300 pounds
SOLD!
http://farm5.static.flickr.com/4117/490 ... f2c094.jpg
Here's one of my original concept sketches
D
On all these swords, postage extra, paypal or cash, PM me and/or post on this thread. Thanks.