These are old stock from the now defunct company 'Countercut'. They have sat in one of my rooms since 2002 and not really done anything at all! Now I am trying to clear out some space and so am selling them on behalf of the owner. They both have a little oxidisation on the hilt parts (very easy to clean, blue or whatever), but both have pretty much perfect blades and are very sharp.
The first is a longsword which I would liken to an executioner's sword! It has a 37 inch blade, weighs 3.5lbs and the POB is a whopping 9 inches from the guard. As such it handles like a mighty cleaver. It also comes with a free leather scabbard.
Price £160 + P&P: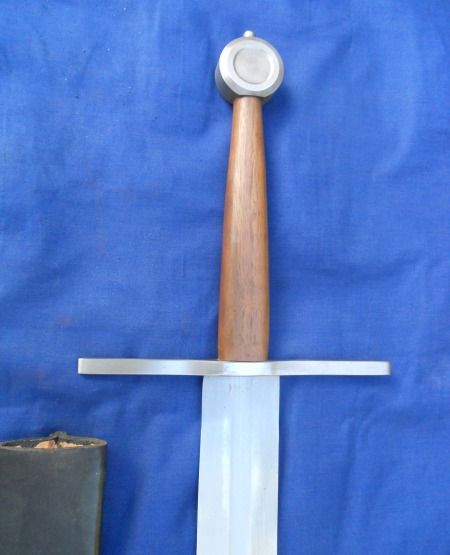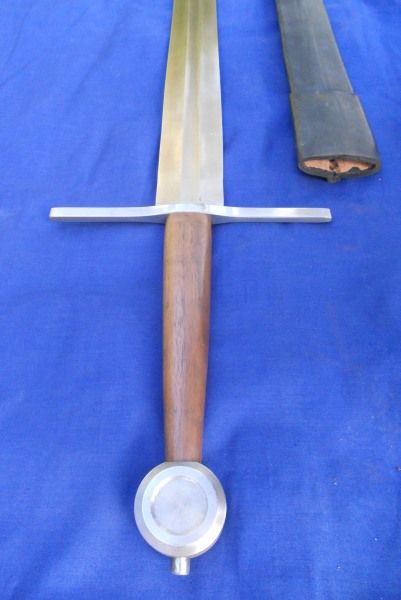 The second is a big one-hander, with a 32 inch blade, it weighs 3lbs and the POB is 5.25 inches from the guard. It has a leather-covered grip.
Price £140 + P&P: