Hi,
Here I have an 1845 pattern British infantry officer's sword with folding guard. On paper that dates the sword to between 1845 and 1854.
The condition is generally good - I get the impression that this sword was worn by an officer or kept by the family for quite some time because it has obviously been kept clean and polished. As a result some of the original etching is now quite faint, but it is all there and the coat of arms stands bold still (see photos below). The hilt is solid on the tang, the shagreen and wire is in pretty good order etc. Sadly it lacks a scabbard.
Now to the owner - in short I don't know who the owner was. This could be a fun bit of research for you. What I do know is that the coat of arms relates to the LONG family, either the branch based in Wiltshire or the branch in Surrey. Both families were pretty prominent in their time and there is lots to read about them. Some of them had fairly illustrious careers in the military, politics and government. The reason I can not work out who owned this sword is that according to the model it should date to between 1845 and 1854ish, but no members of either Long family were in the *infantry* at that time. Some were in the yeomanry cavalry, but of course they would not need an infantry sword. The member of the Long family who I think this most likely belonged to (of the people I have found) is Lieutenant Walter Hillyar Colquhoun Long, who played a prominent part in the siege of Lydenburg during the First Boer War (1880-81). His actions were criticised and he later committed suicide. However, if the sword did belong to him then maybe he acquired it from someone else where it was already a generation old. That would be for the buyer to work out.
The photos: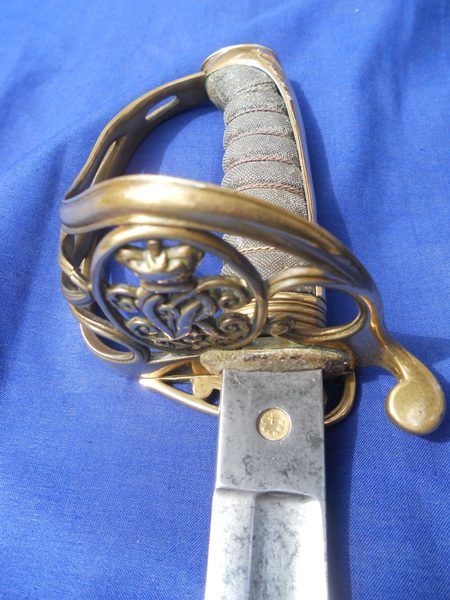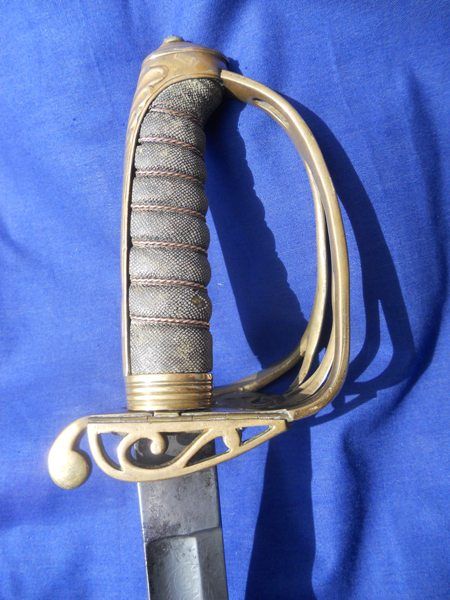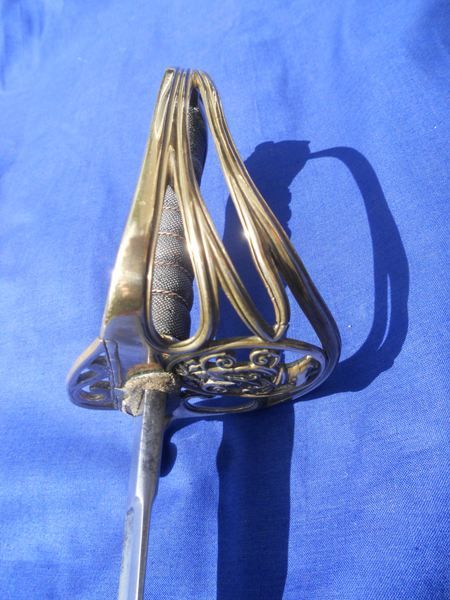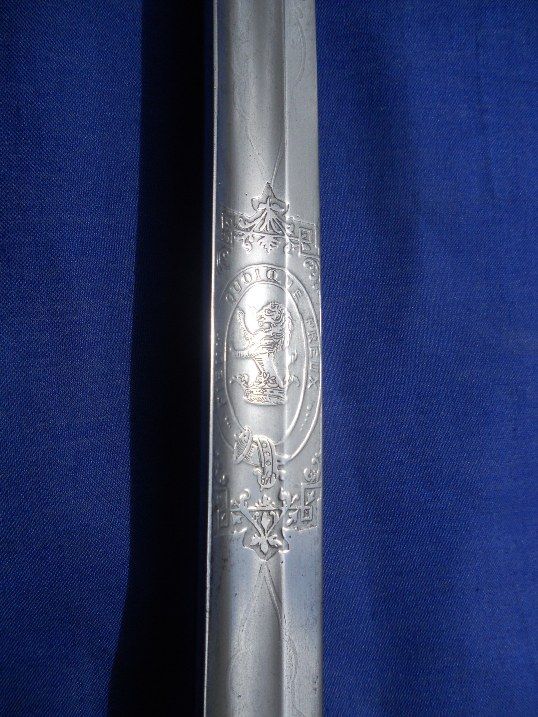 I am looking for £275, plus P&P.
Regards,
Matt