Despite having only a modest collection of dangerous knicknacks, I still found (as most of us have) that they invariably ended up either in shambolic piles, umbrella stands or similarly unsatisfactory means of storage. Not particularly enamoured of any of the fairly oriental-looking options available online, and lacking the financial means to commission something beautiful, I decided to make my own from my extensive collection of scrap wood, gathered by insisting on looking in every single skip I pass.
I looked at all of these for inspiration: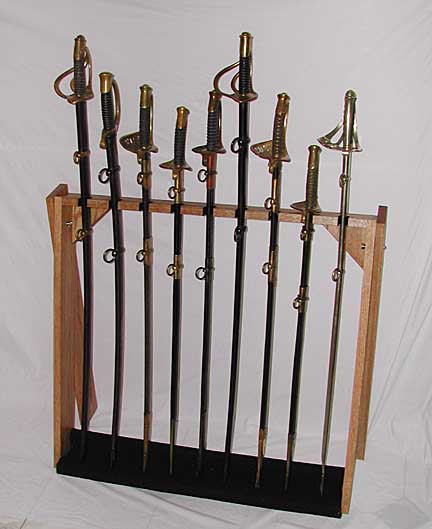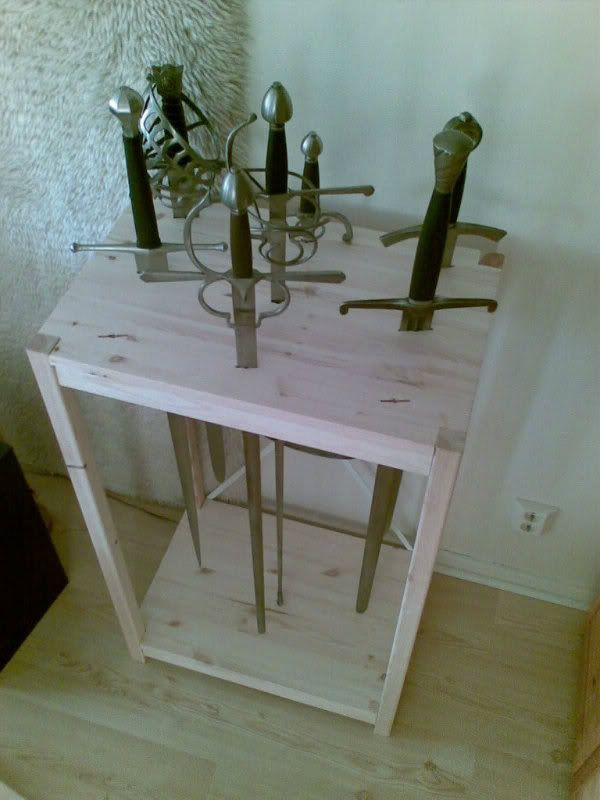 But finally settled on something like this:
Having decided on the general form, I then had to work out the details based on the limitations of the materials I had at hand (I couldn't even afford to buy different nails or screws, let alone timber...). One of the biggest problems I encountered was how to fit in swords of drastically divergent dimensions, especially if I had a cross-piece like this:
This was necessary to stop the singlestick, sabre and bokken thingy from hanging in such a way that their blades did not point straight down. However, the longsword (which, incidentally, I think is marvellous and is from Historic Arts) has a very wide blade and I had to find a way of accommodating it as well as the girly-thin sabre.
It eventually turned out like this: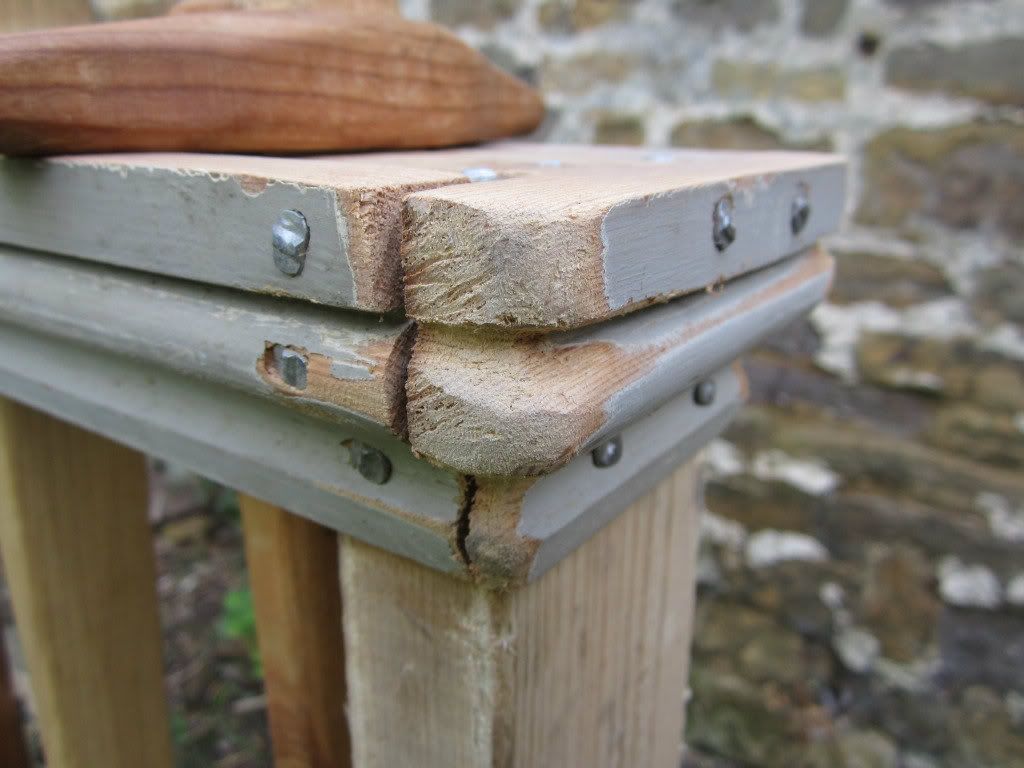 I decided that this sisal rope would make good cross-pieces, on account of it being aesthetically pleasing and flexible, and because I didn't have any bits of wood left that were long enough...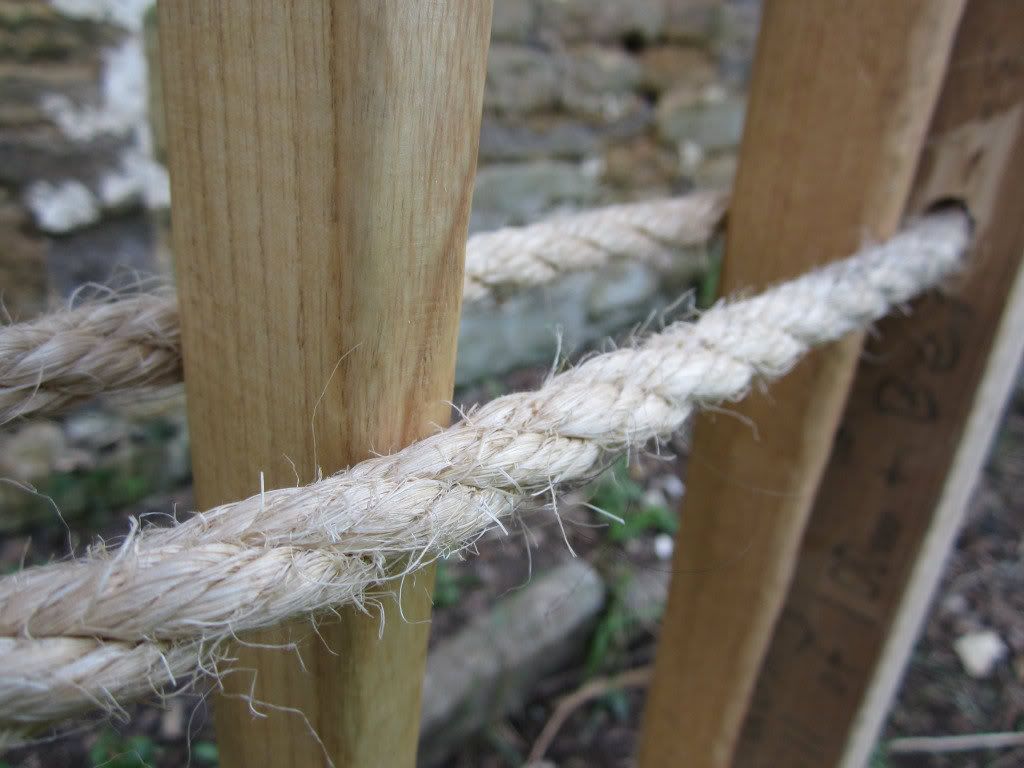 The holes cut in the top plank to fit each weapon individually: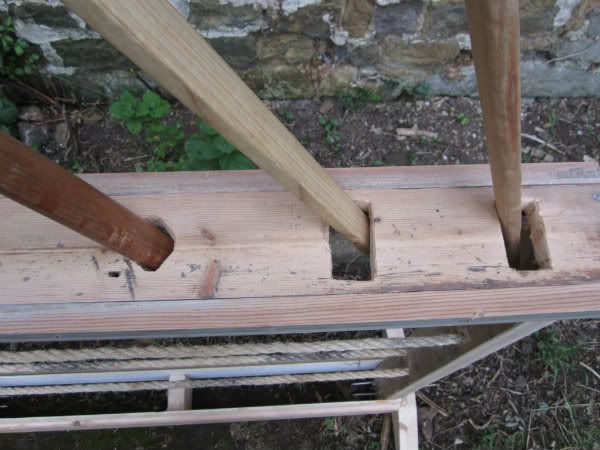 Please add pictures of your own storage arrangements, whether homebrewed or bought, so that we can have one thread where they're all in one place (apologies if there's already one of these - if so, I couldn't find it).