Egyptian Wrestling from Beni Hasan
Posted:
06 Feb 2012 04:10
These wrestling holds come from Tomb 15 (Baqet III) in the ancient Egyptian cemetery site of Beni Hasan. Here is one of the original painted images:
These line drawings were made for Hugh Leonard's 1897 wrestling manual "A Handbook of Wrestling." The manual itself is available online for free at:
http://www.archive.org/details/AHand-bookOfWrestling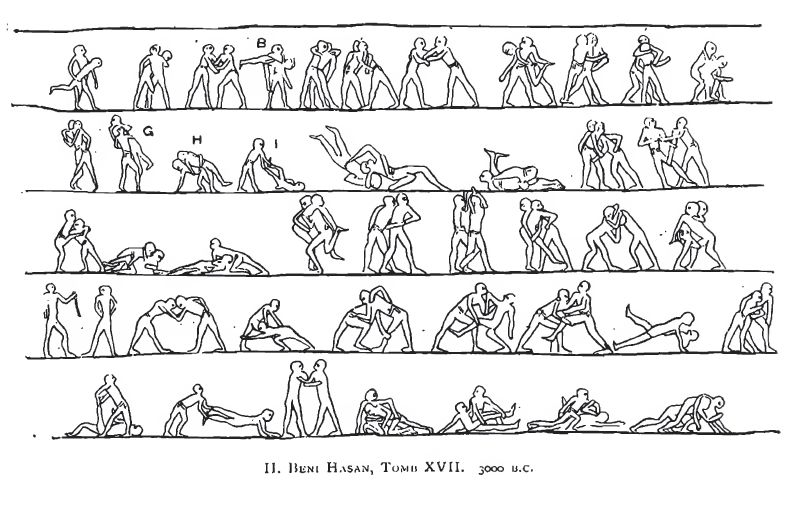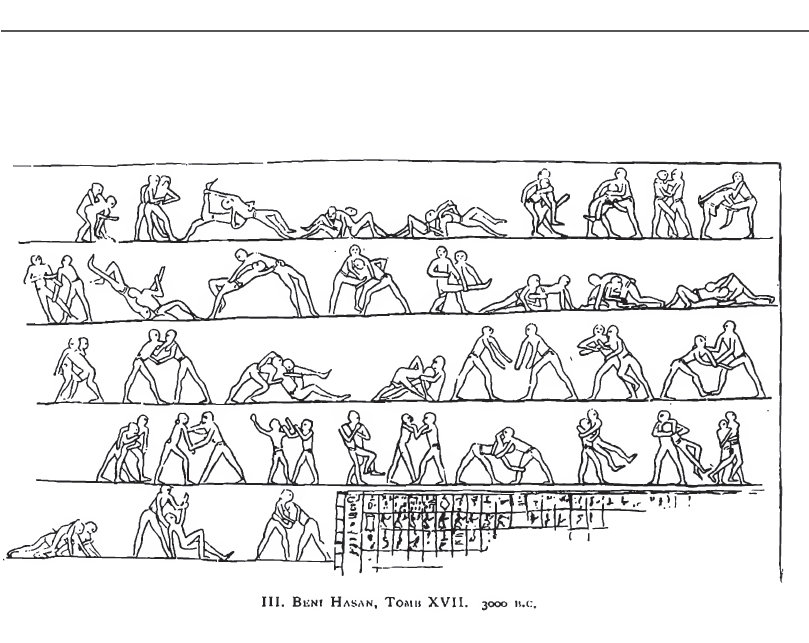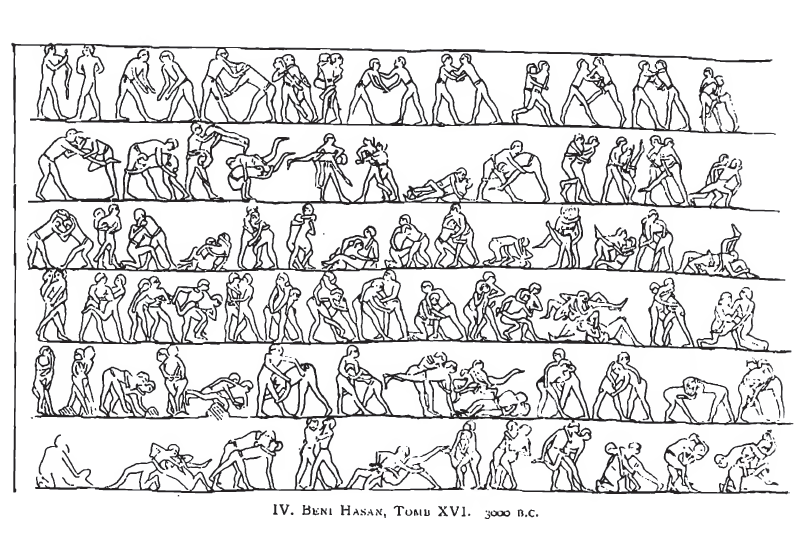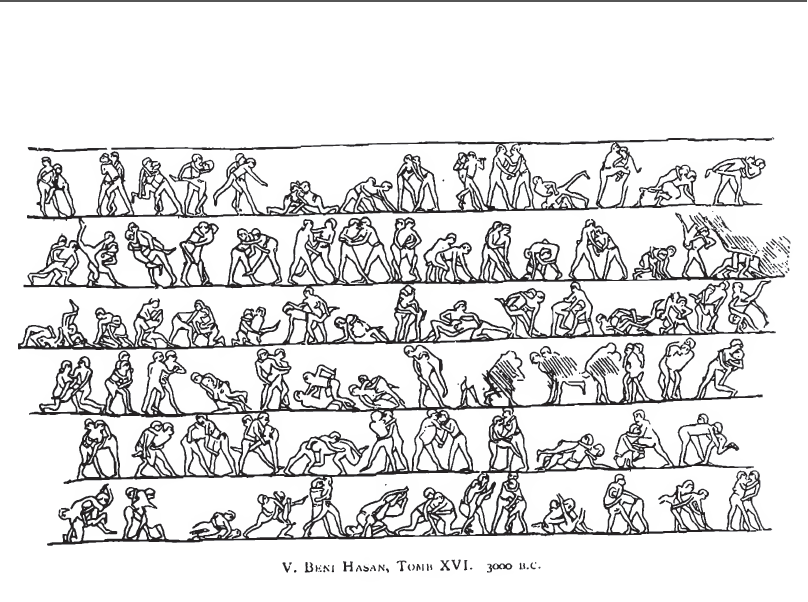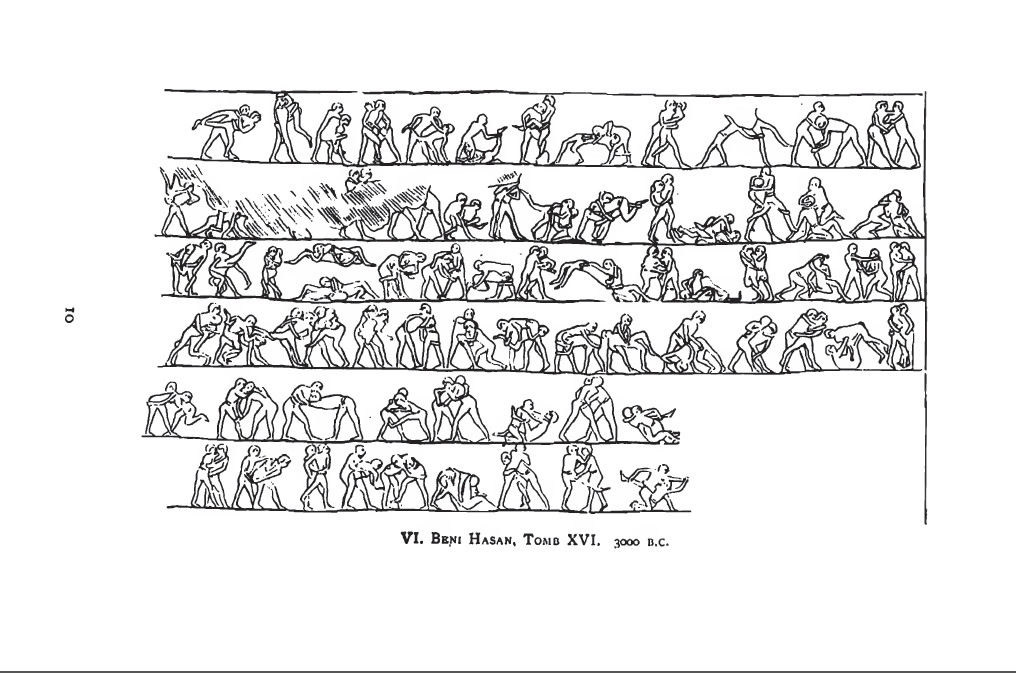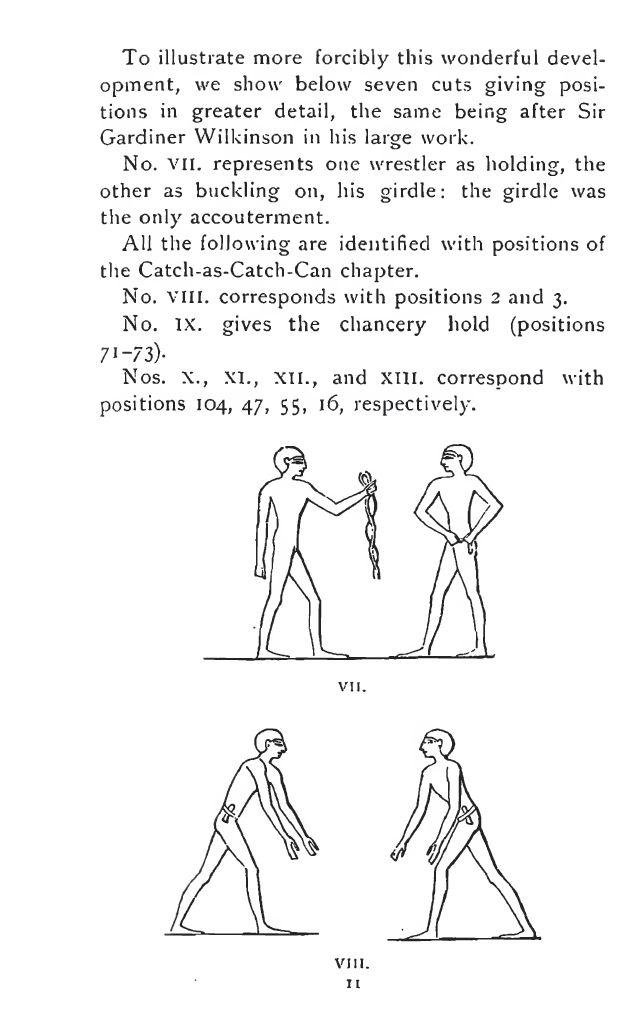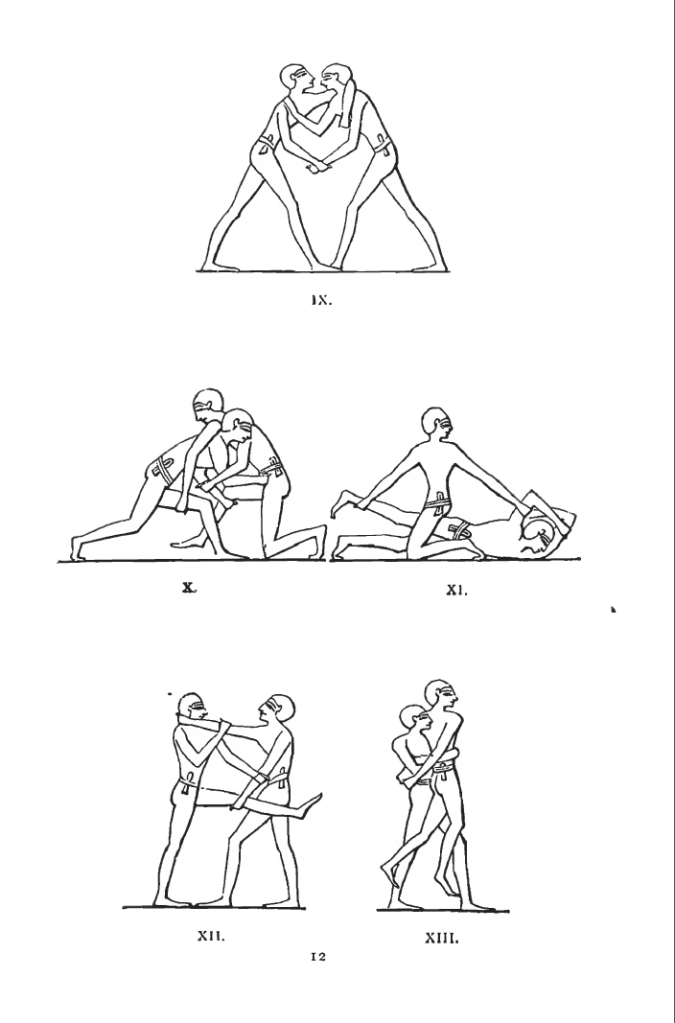 Special thanks to Kirk Lawson whose post on another forum turned me onto this source.
The images are automatically cut off on the right edge by the forum, if you right click them and click "view image" you can see the full picture.